Receive EXCLUSIVE UPDATES directly from Jay Magnum!
By subscribing, you'll also get VIP priority for pre-ordering "Astral Genesis" and receive your copy BEFORE it's in stores!
________________________________________________________________________________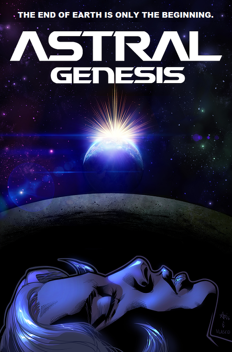 Astral Genesis is a new, exciting, and original 120-page, full-color graphic novel, created by Jay Magnum and soon to be released through Pet Piranha Entertainment.
Want to get the "inside track" on the development and production of this science-fiction/action-adventure story?
Franchise creator Jay Magnum will take you on a personal tour of the creation process, providing you with his professional insights along every step of the way leading up to the book's worldwide release!
By subscribing, you'll receive:
Informative behind-the-scenes reports
VIP access to exclusive project materials
Private invitations to promotional events
Tips and pointers for creating your own comics
Best of all, there's NO COST to subscribe!